/ News
BMW marks 40 years of GS, as its top-selling motorcycle ever
The mighty BMW GS has come a long way since.
---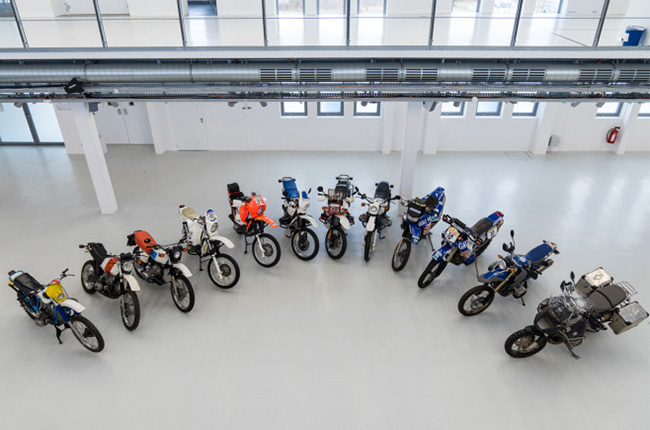 BMW's GS Adventure motorcycle has been its best selling motorcycle with over 1.2 million units sold carrying the GS badge. It is still one of the most sought after motorcycles and has been the bike of choice in Europe with interests over the bike still rising as the motorcycle industry reopened following temporary dealership and factory shutdowns caused by the COVID-19 pandemic. The GS nameplate started and solidified the adventure bike segment in 1980, and this year it officially turns 40.
To those of us who didn't know, GS refers to Gelände/Straße which is german for off-road/road, but people also use it for Gelände Sport. It was sometime between 1978 and 1980 that BMW Motorrad's in-house engineers decided to start a little side project of their own. A small group of engineers and mechanics gathered together to develop their own bike and created a prototype that was capable of road use without an official developmental order from top management. They wanted to make sure that the bike they were designing and building was capable of off-road use with the best characteristics that would be robust and worthy enough to participate in the International Six Days — a weeklong off-road rally race often referred to as the Olympics of Motorcycling.
When the prototype was presented to BMW Motorrad's top management, it immediately got the green light and the very first R 80 G/S was born and presented to the public. Its trademark qualities of the boxer GS models were riding dynamics, off-road mastery, comfort, and robustness. For the past 40 years, BMW Motorrad was able to maintain these same qualities for the succeeding generations of GS motorcycles they have produced through the years.
In the early 2000s, when interest over its famed adventure tourer has been dwindling, Hollywood actor Ewan McGregor and Charlie Boorman took the BMW GS into a transcontinental ride spanning 31,000 kilometers from Europe to Asia, and Finally to North America onboard BMW R 1150 GS motorcycles that were featured in the National Geographic mini-series 'Long Way Round' in 2004. A few years later, they took the R 1150's successor, the R 1200 GS to a 24,000-kilometer journey from Scotland to South Africa, that was also aired on television and was aptly called, 'Long Way Down'.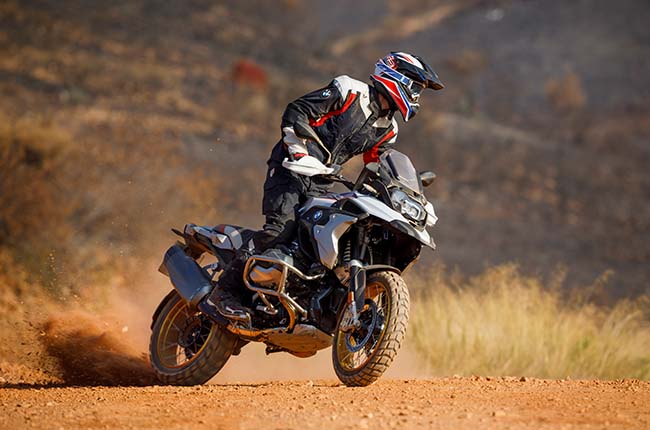 While the German brand's boxer engine has remained relatively unchanged for almost a century now, yet at present, the current generation BMW R 1250 GS uses the most advanced engines in production bikes seen today. BMW Motorrad has given radical upgrades to further improve power and torque yield while at the same time reducing fuel consumption and emission values. Its BMW ShiftCam Technology was used for the first time in production BMW Motorrad machines which allowed valve timing and valve stroke on the intake side to be varied. The intake camshafts were designed for a synchronized opening of the two intake valves resulting in an enhanced swirl of a fresh incoming mixture of air and fuel that makes much more effective combustion. Its camshaft drive now uses a toothed chain rather than a roller chain with optimized oil supply, twin-jet injection valves, and a new exhaust system. True to its roots, it's still a robust motorcycle capable of road and off-road use and unforgiving terrain by just tinkering with its settings and trusting its capabilities.
---
---
Related Articles
The BMW R 1250 GS tops the charts in terms of new motorcycle registrations in Germany with 3,831 units in July.

Height-adjustable motorcycle seats have existed for a while now, but width-adjustable seats could be next in line.

The 2021 BMW R 1250 GS and R 1250 GS Adventure gets a new "40 Years GS" variant based on the legendary R 100 GS "Bumblebee".
---
Latest News
CFMOTO Philippines has pulled the covers off the 2024 CFMOTO 450 CL-C, its first cruiser for laid-back riders.

KTM has pulled the covers off the 2024 1390 Super Duke R Evo, marking 30 years of the Duke naked bike range.

Triumph has just unveiled its premiere motocross model, the TF 250-X, in the global market.