/ News
6 safety tips when riding a motorcycle according to MDPPA
These safety tips can be applied throughout the year.
on Dec 21, 2017
---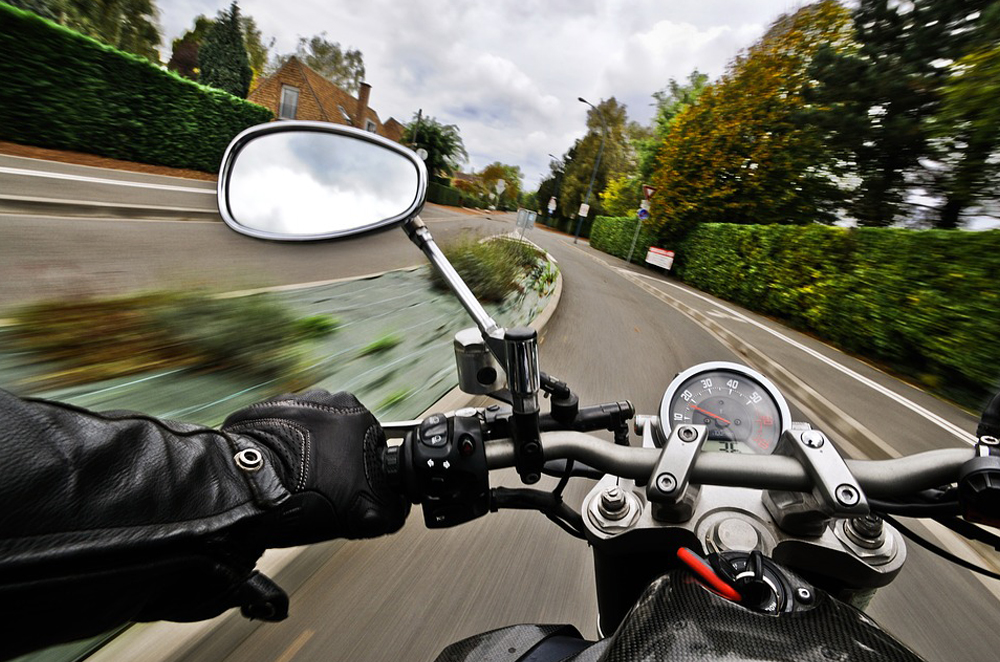 With all the parties happening this holiday season, the Motorcycle Development Program Participants Association (MDPPA) reminded riders to take extra precaution when they're out on the road. MDPPA Road Safety Committee Vice Chairman Magnus Mateo shared 6 safety tips when riding a motorcycle.
Make sure you are fit to drive
Before you go out on the road, assess yourself. Be honest enough to make the call if you're not physically, mentally, or emotionally fit to ride. Do not attempt to ride if you're planning to drink alcoholic beverages or if you're already drunk.
Plan your trip
One of the founding fathers of the United States of America Benjamin Franklin once said "by failing to prepare, you are preparing to fail." This saying is applicable for motorcycle riders who do not plan their trip ahead of time.
Create an itinerary for your trip which includes your route and stopovers. Plot rest areas, gasoline stations, and even tourists spots that you would like to visit along the way to help you save time and money. If you're going for a long ride, do include areas wherein you can take a power nap.
Preparing your motorcycle for your trip
Nothing spoils a good ride than breaking down in the middle of nowhere. To help avoid this inconvenience it is best to inspect your motorcycle at least 1 week before your trip.
Make sure the battery, lights, and horn are in the right condition. Check the tire tread, tire pressure, brakes, fuel, and oil levels. In addition, do not overload the motorcycle and remember that you are allowed only one back rider.
Bring the basic necessities
Don't forget to bring rain gear, drinking water, emergency kit, medicines, tissue or wipes, cash and small bills for when the need arises. Also include your motorcycles manual and tools.
Know the law
Knowing and abiding with the traffic rules and regulations and the local municipal ordinances can go a long way in terms of safety. Apart from that, wear the appropriate clothes, reflectorized safety gear, and a Department of Transportation (DOTr) certified helmet. Never forget to bring your driver's license, motorcycle registration, and insurance papers.
Drive within the specified speed limits
Be a responsible/disciplined rider by respecting the speed limit. You should also maintain a safe distance between the vehicle in front of you and be mindful of pedestrians and on-coming traffic. Moreover, you should remember that being on a bike is never an excuse to counter flow.
Whether going on a long or short ride, be sure to remember these road safety tips. Enjoy the journey and ride safe.
In case of emergencies, call 117 to alert the Philippine National Police (PNP) and/or dial 320 for the road emergency hotline of the Metropolitan Manila Development Authority (MMDA).
---
Related Articles
A new transport option sprouts out in Liverpool.

Clean energy for personal transport vehicles

Bajaj Philippines launched the RE three-wheel motorcycle, pegged as a modern alternative to the tricycle.

Knowing when to renew your motorcycle doesn't have to be as hard as you think. Here are a few tips to help you remember.

This championship is the highest level of production bike racing in the world.
---
Latest News
Harley-Davidson has updated its 2021 model lineup and unveiled it in an online event

Husqvarna has launched the 2021 701 Enduro and Supermoto in the global market.

KTM has unveiled the KTM 890 Duke just one year after launching the 890 Duke R.