/ Featured Article
Top 5 best commuter scooters you can buy in 2022
Read on if you're looking to get a brand new, premium commuter scooter this year.

on Jul 01, 2022
---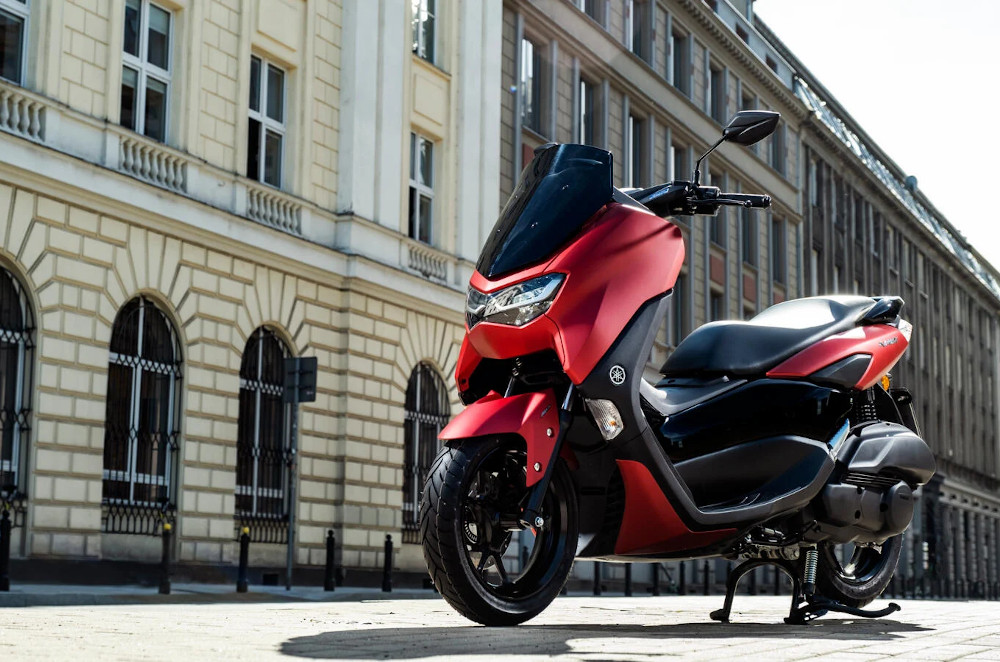 When it comes to two-wheeled mobility, the scooter is king. Loved by delivery riders, commuters, and enthusiasts alike, the humble scooter has gone a long way since its early days several decades ago. These days, scooters are thoroughly premium, and are equipped with fancy technology that would put bigger bikes from less than a decade ago to shame.
That being said, the scooter market is rife with a vast selection of two-wheelers designed with one thing in mind: easy, convenient, and practical commuting, but with a touch of premium features in mind. Today, let's take a look at the top 5 best commuter scooters available in the market in 2022.
Yamaha NMAX
Starting off the list is one of the most popular scooters in the Philippines. The poster child of commuter scooters, the Yamaha NMAX has cemented itself as the ultimate choice when it comes to premium, commuter-focused two-wheeled travel. It features a class-leading engine mated to timeless maxi-scooter styling.
Powering the NMAX is a fuel-efficient 155cc, liquid-cooled, fuel-injected, single-cylinder engine. It features Yamaha's tried and tested BlueCore technology, as well as its proprietary Variable Valve Actuation (VVA). This technology optimizes performance all across the rev range by prioritizing fuel efficiency at low RPMs and increasing performance at higher RPMs. The Yamaha NMAX retails starting at P119,900 for the standard model, and P134,500 for the top of the line ABS version.
Honda ADV 150
The Honda ADV150 is the ideal scooter for those looking for the commuting convenience of a scooter with the go-anywhere capability of a dual-sport. It's a favorite among both enthusiasts and commuters alike, and is lauded for its versatility. It features the rugged styling of an adventure bike, with the utilitarian appeal of a maxi-scooter.
When it comes to performance, Honda has equipped it with premium underpinnings consisting of Showa suspension, ABS, a fully digital instrument cluster, and dual-sport tires. It's powered by a 149cc, liquid-cooled, fuel-injected, single-cylinder engine producing around 14 horsepower. As for pricing, it retails starting at P149,000.
Yamaha Aerox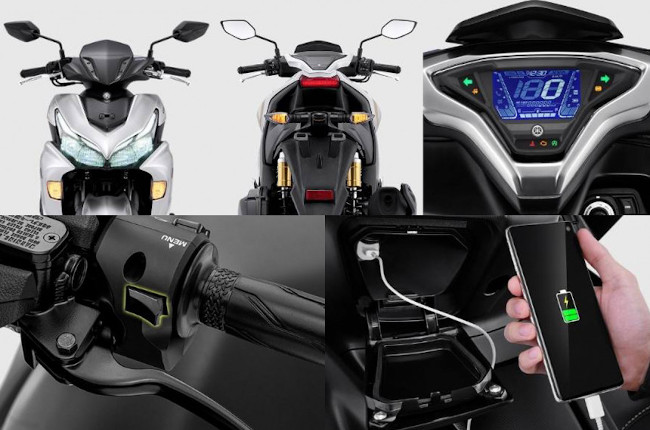 The next bike on our list is mechanically similar to the Yamaha NMAX, but features sportier aesthetics thanks to sportbike-inspired bodywork. The Aerox 155 has captured the hearts of Pinoy scooteristas, and is also one of the most popular models in Yamaha's model lineup. It's decked out in fancy features including an optional ABS variant, Bluetooth connectivity, and impressive performance.
Speaking of which, the Aerox shares the same engine as the NMAX 155. So it sports the same BlueCore-equipped 155cc, liquid-cooled, fuel-injected, single-cylinder engine. With 14 horsepower on tap, it's perfectly adequate for city rides and the occasional out of town trip up and down twisty roads. As for pricing, it's a bit more affordable than the NMAX, retailing for P112,900 for the base model, and P132,900 for the ABS variant.
Suzuki Burgman Street
One of the most cost-effective options available to average consumers on the market is Suzuki's entrance into the maxi-scooter category of motorbikes in the Philippines. The Burgman Street is a brand-new scooter from the Suzuki family with the slogan "The maxi-scooter you can afford," which borrows from the illustrious Burgman name.
The Burgman Street has a 125cc 4-stroke, single-cylinder, SOHC, 2-valve engine with enough power for city riding on a regular basis. Riding is effortless and operating it only involves a quick twist of the wrist with a smooth CVT automatic. The air-cooled and fuel-injected engine is basic and effective enough for daily duties around the city while remaining smooth and simple to run, producing up to 8.58 horsepower and 10.2 Nm of torque. Retail price is a fairly reasonable P78,900.
Vespa S 125
The Vespa S 125 is a high-end scooter bike that was designed to captivate young riders with its fashionable appearance and great features. It combines a classic yet modern appeal and is equipped with the brand's most recent technology. For extra beauty, it has a rectangular headlamp and chrome highlights.
The 125cc i-get single-cylinder, 4-stroke, 3-valve gasoline engine that powers this distinctive scooter produces 10 horsepower and 10 Nm of torque. Then, a continuously variable transmission (CVT) with a torque server is attached to this powertrain. This bicycle has an immobilizer for safety. The S 125 i-get version has a P145,000 sticker price.
---
Related Articles
Here are a few reasons why you need a dual-sport motorcycle in your garage, and a few reasons why they're the most versatile machines on two wheels.

Here are a few tips to decide if you should get a big bike or small bike depending on your lifestyle.

Here are a few reasons why you should consider the Peugeot Django 150 as your next retro-style city commuter.

Here are three reasons why the new Honda ADV 160 is one of the best small-displacement scooters in the market today.

Aprilia's SR GT 200 scooter is quite probably one of the best urban scooters in the market. Here are a few reasons why we think this is the case.
---
Latest Features
There are a lot of exciting new bikes in store for us in 2023. Here are our top 5 picks in the adventure segment.

Let's take a closer look at two popular neo-retro naked bikes available in the market—the Honda CB650R and the Kawasaki Z650RS.

Here are a few reasons why you need a dual-sport motorcycle in your garage, and a few reasons why they're the most versatile machines on two wheels.