/ News
Yamaha will 'Deliver Your Ride' — if you live in the US
From the dealer to your door, without going out of your house?

on Apr 30, 2020
---
If you live in the United States and ordered a Yamaha ATV, side-by-side, motorcycle, or even a snowmobile, Yamaha Motor Corp., USA will be able to complete transactions and deliver the vehicle to customers who have ordered the products remotely. The service is available throughout the country, considering that dealers in the area are legally authorized to operate. This is a program that we hope to see in the Philippines, given the circumstances and the convenience of having a vehicle delivered to your own home instead of taking a trip out and driving back.
Yamaha is working hard to support our dealer network and their customers during these difficult times. It's not business-as-usual for anyone, yet we know people may still want to buy and enjoy new Yamaha products where possible and appropriate based on their local laws and regulations.
The move was done in order to address the COVID-19 issue that is plaguing the country. With social contact being minimized and several establishments unable to operate normally, there seems to be an uproar of new ways for brands to reach their customers. The initiative was announced on April 17, 2020, but it currently stands as a temporary program. Even so, Yamaha is working hard with dealerships to bring its products to customers.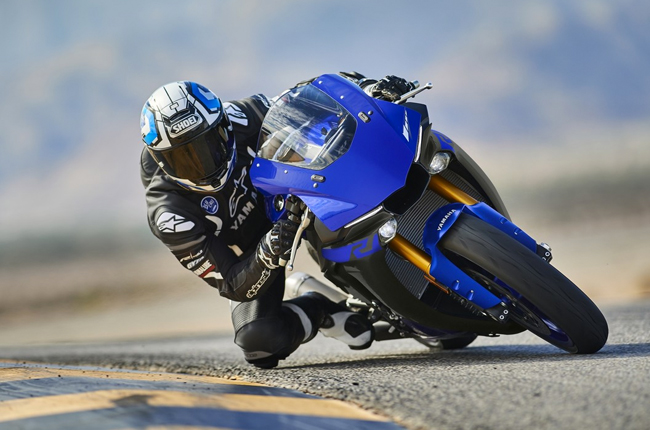 To initiate the process, US customers can contact their local dealer or visit the brand's website to help determine the feasibility of the program for their case.
Though it is only a temporary solution, it could be an option for future transactions, possibly in the Philippines. Much consideration has to be made in order for this to work, however, but it seems that this could be a small step in the right direction to bring online vehicle shopping to the next level.
---
Related Articles
The WR 155R is Yamaha's newest entry into the dual-sport category of motorcycles, and goes for P169,000.

Yamaha releases a video of its electric vehicle program showing off its motors that's available for both motorcycle and automobile applications.

Yamaha releases its 2021 motocross lineup with major updates on the engine and chassis for its YZF250F and brand new graphics.

KTM, Royal Enfield, and Ducati all report positive sales performance for 2020 despite the industry's challenges by the COVID-19 global pandemic.

Japanese publication Young Machine is hinting on a rumor that Yamaha is working on a new retro revival of their legendary FZ750 from the 80s.
---
Latest News
The 2020 Suzuki Gixxer 150 now features some new body panels taking design inspiration from its bigger sibling, the Gixxer 250.

Following dwindling sales, and fierce competition from local brands, Harley-Davidson finally pulls the plug and shuts down its sales and production facilities in India.

Royal Enfield officially opens its newest manufacturing facility located in Buenos Aires, Argentina which will start production for its Himalayan, Continental GT 650, and Interceptor.