/ News
The Voxan Wattman is the fastest electric motorcycle ever
It smashed 11 records and was piloted by MotoGP legend, Max Biaggi.

on Nov 10, 2020
---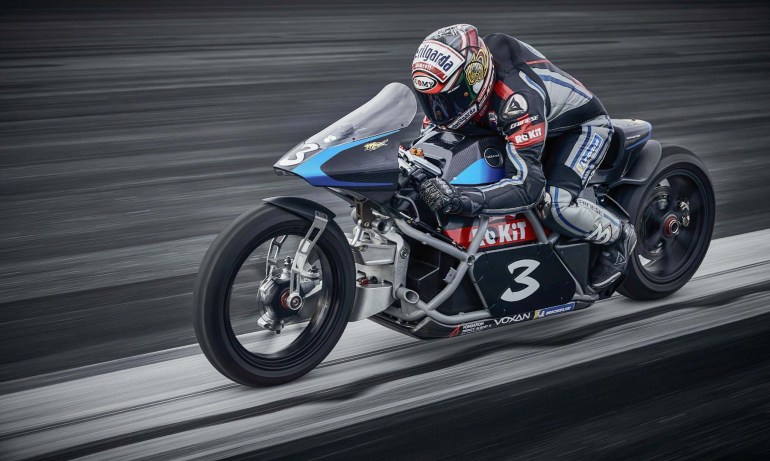 The world of electric motorcycles is rapidly picking up and shaping the future of both transportation and motorsports. In a recent feat, the Voxan Wattman electric motorcycle smashed 11 speed records under the wing of ex-MotoGP and World Superbike superstar, Max Biaggi. Purchased by Venturi in 2010, Voxan was refocused to develop and manufacture electric motorcycle engines.
"It was important to me to celebrate the 20th anniversary of the Venturi Group's electric adventure. It hasn't been easy, but thanks to the hard work and mentality shown by Max and the team, we proved ourselves up to the challenge. Venturi can now claim to have created the fastest ever electric vehicles on two and four wheels."
Max Biaggi, aged 49, piloted the bespoke Voxan Wattman all the way to an eye watering top speed of 408.7 kph at the 3.5-km Chateauroux airfield in France. With an average speed record of 367 kph, Max Biaggi and the Voxan Wattman absolutely smashed the existing record of 328 kph for an electric motorcycle. Biaggi expressed a great deal of pricde with regards to the acheivement, citing countles hours of work fueled by incredible belief and determination from the team.
Apart from the outright speed record, Max Biaggi broke quite a number of records aboard the Voxan Wattman. He set a record of 394 kph on a partially streamlined quarter-mile flying start, a record of 357 kph on a non-streamlined flying start quarter-mile, and 126 kph on a non-streamlined standing start quarter mile, among others.
---
Related Articles
Additional details about the Husqvarna E-Pilen have surfaced. The bike will come with a 15kW electric motor and will be made in India.

CFMoto has launched their spinoff brand, Zeeho, and unveiled its first electric scooter dubbed the Zeeho Cyber.

Yamaha and Fantic are working on a strategic partnership to acquire Motori Minarelli and ramp up its development of electric powertrains.

The Pierer Mobility Group's internal investor presentation slides leak online revealing Husqvarna's plans of releasing its E-Pilen electric motorcycle.

Vinod Dasari, Royal Enfield's CEO confirms an electric motorcycle is in development as they try to figure out which segment is ripe for its production.
---
Latest News
BMW Motorrad Philippines has launched the BMW F 900 XR for P975K

Aprilia has launched the 2021 Aprilia RSV4. The new sportbike features a few notable updates.

Moto Guzzi has launched the 2021 Moto Guzzi V85 TT