/ News
The Voxan Wattman is the fastest electric motorcycle ever
It smashed 11 records and was piloted by MotoGP legend, Max Biaggi.

on Nov 10, 2020
---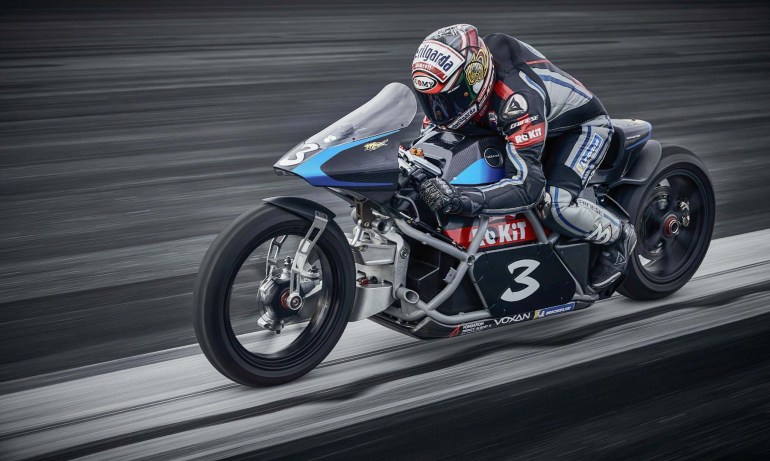 The world of electric motorcycles is rapidly picking up and shaping the future of both transportation and motorsports. In a recent feat, the Voxan Wattman electric motorcycle smashed 11 speed records under the wing of ex-MotoGP and World Superbike superstar, Max Biaggi. Purchased by Venturi in 2010, Voxan was refocused to develop and manufacture electric motorcycle engines.
"It was important to me to celebrate the 20th anniversary of the Venturi Group's electric adventure. It hasn't been easy, but thanks to the hard work and mentality shown by Max and the team, we proved ourselves up to the challenge. Venturi can now claim to have created the fastest ever electric vehicles on two and four wheels."
Max Biaggi, aged 49, piloted the bespoke Voxan Wattman all the way to an eye watering top speed of 408.7 kph at the 3.5-km Chateauroux airfield in France. With an average speed record of 367 kph, Max Biaggi and the Voxan Wattman absolutely smashed the existing record of 328 kph for an electric motorcycle. Biaggi expressed a great deal of pricde with regards to the acheivement, citing countles hours of work fueled by incredible belief and determination from the team.
Apart from the outright speed record, Max Biaggi broke quite a number of records aboard the Voxan Wattman. He set a record of 394 kph on a partially streamlined quarter-mile flying start, a record of 357 kph on a non-streamlined flying start quarter-mile, and 126 kph on a non-streamlined standing start quarter mile, among others.
---
Related Articles
CFMOTO pulled the covers off the electric Papio Nova at EICMA 2022. Would you like to see this bike enter the Philippine market?

Taiwanese manufacturer Kymco showcased the SuperNEX concept electric sportbike at EICMA 2022.

The new SX-E3 electric dirt bike from KTM is available for children learning the fundamentals of off-road riding.

The new Brat from electric off-road firm Volcon, which incorporates technologies from the Grunt and Stag, hits the e-bike market.

Commuter EVs, Commuter EM(electric mopeds), EB (electric bicycles), and Fun EVs incoming by 2025.
---
Latest News
After phase one, which includes road racing helmets, the FIM will be entering phase two of its plans: Off-road racing.

Honda's Ride Red campaign comes with two new off-road-only dirt bikes, the CRF250R, and the CRF450R.

Royal Enfield is wasting no time with the launch of the Super Meteor 650 which it just debuted at EICMA 2022. The cruiser is set to hit the Indian market by January, 2023.