/ News
Senate Committee agrees on the suspension of MVIS implementation
Multiple issues were raised in the hearing.

on Feb 09, 2021
---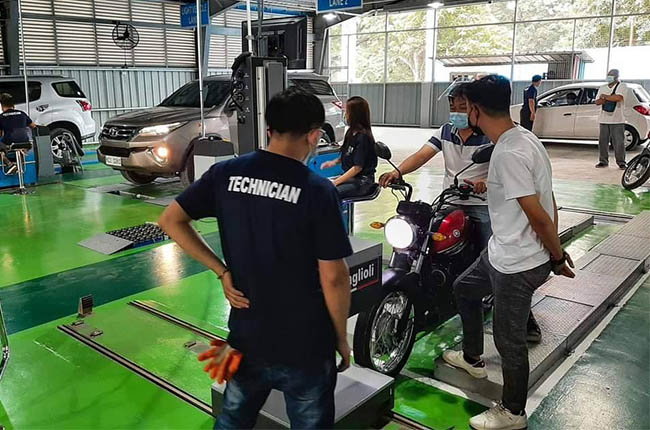 Over the past few weeks, the implementation of the Motor Vehicle Inspection System, or MVIS, has been met with loads of criticism from disgruntled vehicle owners reporting all sorts of malpractice, calibration errors, and other undesirable occurrences brought about by the new system. In light of all these problems, the Senate Committee on Public Services held a hearing to discuss the matter. During the hearing, the Senate Committee came to a unanimous agreement to suspend the operations of all Private Motor Vehicle Inspection Centers, or PMVICs, scattered across the country.
The committee chairwoman, Senator Grace Poe, recently filed Resolution No. 634 to conduct an investigation on the implementation of the MVIS. In particular, to Department Order 2018-019 by the Department of Transportation, or DOTr, Memorandum Circular No. 2018-2158 by the Land Transportation Office, as well as all other issues related to the implementation of the new vehicle inspection system.
One of the main issues highlighted during the Senate Committee hearing was the fact that the fees from the PMVICs were being collected, but not coursed through the National Economic and Development Authority (NEDA). Senator Grace Poe highlighted the fact that the prices of vehicle testing can be easily subject to abuse and end up being unreasonable for vehicle owners, especially given all the flaws and errors currently present in the ongoing implementation of the MVIS.
Apart from the issues mentioned above, the Senate Committee also brought to light operational concerns involving the PMVICs. In particular, they questioned the implementation of the system despite the fact that inspection centers are still not capable of testing heavy vehicles such as buses and trucks—vehicles which are more commonly involved in serious traffic accidents. As expected, the multiple instances of poor testing procedures and malpractice on the part of PMVIC operators was also brought to light.
---
Related Articles
The Vehicle Inspection Center Operators Association of the Philippines (VICOAP) has released a statement concerning the sale of insurance by PMVIC employees.

Registration and specification documents for the CanAm Spyder have surfaced on the LTO's website.

The DOTr has appealed to PMVIC owners and operators to lower their cost of inspection. PMVICs are also no longer required in order to renew your motorcycle's registration.

The LTO has extended the validity of registration for vehicles due for registration in February by 1 week.

In line with the implementation of the MVIS, the LTO is proposing a 5-year age limit on all vehicle tires.
---
Latest News
The NT1100 is among the few motorcycles in the world with Apple CarPlay and Android Auto.

Collecting them all will get pretty expensive.

Yamaha is expected to unveil the new and improved 2022 MT-10 at EICMA. Here are a few things we can expect from the new bike.