/ News
Kawasaki Motors releases its new lineup of KLX and KX dirtbikes
Team Green wants a new champion with their new dirtbikes.
---
Kawasaki Motors have always played an integral role in developing champions, particularly in motocross racing. In doing so, they make sure that they build the best dirt-ripping motocross machines every aspiring racer would want to get their hands on. Their new lineup all features low maintenance, easy-to-ride character, and present incredible capabilities while taking on the trails.
The KLX®230R is an off-road motorcycle that has been purposely designed for serious fun in the dirt. Built with a lightweight and easily maneuverable machine for a broad range of riders. It is powered by a 233cc fuel-injected, air-cooled four-stroke engine with an electric starter, keyless ignition, and mated to a smooth-shifting six-speed transmission. It comes with full-size off-road wheels and tires using a 21" front and 18" rear configuration. It also comes with long-travel suspension for optimal ground clearance for drops and rough terrains. It is set to be released in the USA priced at $4,399 (P220,000).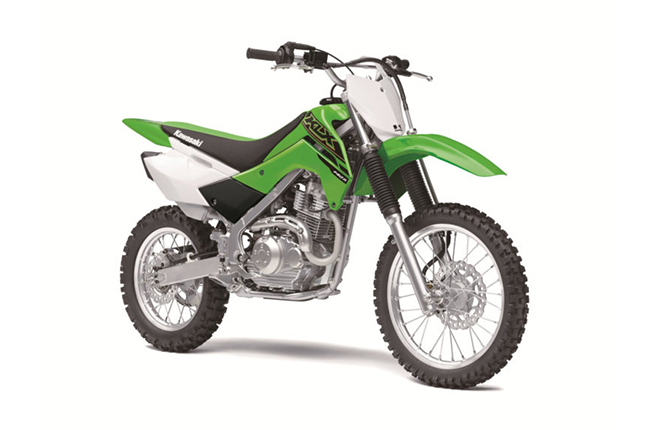 The smaller KLX®140R, on the other hand, is available in two variations and is designed to give you memories to last a lifetime in your natural terrain ride experience. It is powered by a 144cc four-stroke, single-cylinder engine with an electric starter and keyless ignition system. It is mated to a 5-speed manual transmission. The KLX140R uses a 17" front and 14" rear wheel while the mid-sized KLX140R L has a 19" front and 16" rear wheels suited for taller riders for extra ground clearance. The KLX140R L is sold in the USA for $3,449 (P172,450) while the KLX140R sells for $3,149 (P158,000).
For its mini motocross lineup, Kawasaki offers the KX lineup of motocross machines designed to mold champions out of groms. The KAWASAKI KX™100 comes with a powerful 99cc two-stroke engine that resembles the look of its bigger siblings. It is designed using the same technology as its full-size motocross models. It is sold for $4,649 (P233,000) in the USA.
The 2021 KX™85 is powered by a two-stroke single-cylinder 85cc engine equipped with a KIPS® powervalve system that generates an easy-to-use wide-spread powerband. It is priced at $4,399 (P220,000) in the USA.
Its smallest grom racer, the 2021 KX™65 is the most compact bike in the lineup. It features a six-speed transmission, a race-ready engine, strong stopping power, and superb handling. It is powered by a liquid-cooled, two-stroke 65cc engine with a lightweight chassis that delivers strong controllable power and exceptional handling to make sure you're ahead of the races. It is sold for $3,749 (P188,000).
---
Related Articles
Kawasaki has launched the Ninja ZX-10R in Indonesia. We could soon be seeing this new and improved superbike on Philippine shores.

Kawasaki has given three of its Ninjas, the Ninja 400, Ninja 650, and Ninja ZX-14R a few notable updates.

Kawasaki is reportedly developing a new ZX-4R sportbike based on the ZX-25R launched in the global market last year.

Kawasaki has reintroduced the KLR650 after 2 years of absence.

Kawasaki has launched the Team Green Racing Cup exclusive to ZX-25R owners in Japan.
---
Latest News
The Yamaha XMAX Tech Max gives newbie riders in Europe access to premium features found on bigger machines.

BMW Motorrad Philippines has unveiled the M 1000 RR supersport in the local market for P 2,995,000

Yamaha has introduced the Ray ZR hybrid scooter in India. The scooter features electric assist when starting up, thus improving fuel efficiency.