/ News
Confederate Motorcycles to rename itself to Combat Motorcycles
Even to them, black lives matter.

on Jun 19, 2020
---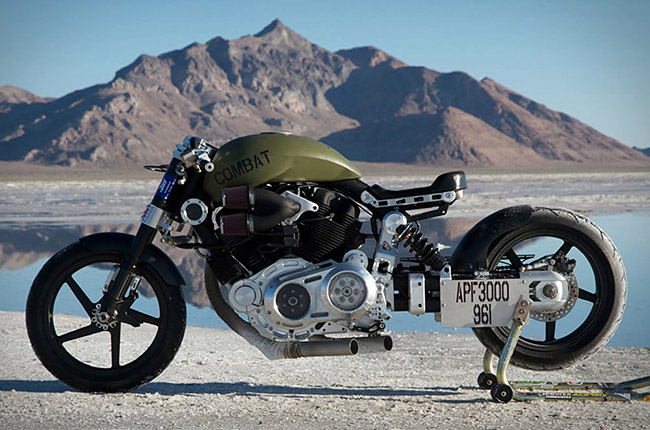 Confederate Motorcycles LLC, a small motorcycle manufacturer based in Birmingham, Alabama is changing its name to Combat Motors LLC. The Company, then known as Confederate Motorcycles, is known for building unapologetically unconventional cruiser type motorcycles with names inspired by American military aircraft like the F-117 Combat fighter, the FA-13 Combat Bomber, and the P-51 Combat Fighter. They make use of CNC-machined aluminum and carbon fiber frames and often use girder forks for their motorcycles that are powered by Harley-Davidson engines.
The change of the name comes in the height of nationwide protests happening across the US for the death of George Floyd while he was in police custody which has sparked widespread debate over the persistence of systematic racism that is still rampant in the United States. While the Confederate memorialization used to be acceptable in the US, it is now being reevaluated critically by many due to its moral implications. Confederate Motorcycles were quick to announce the name change on all its social media accounts and their website by releasing an official statement saying it better reflects the company's values, clients, and mission.
Our motorcycles are built in partnership with our various manufacturing vendors and our team who design, build, and distribute these one-of-a-kind masterpieces. We feel that the new name better exemplifies the spirit and values of our company, our manufacturing partners and our clients. We stand with those fighting for change in the United States and are very happy to contribute an overdue but small part of that change.
In the spirit of its new name, Combat Motors will now offer a rebranding for any existing Confederate Motorcycle owner at any service they wish to do at its Birmingham location.
---
Latest News
Segway has pulled the covers off of its new electric hydrogen hybrid motorcycle concept.

Vespa has launched the special edition Primavera Picnic, for those looking for a leisurely day outdoors

The Suzuki Hayabusa could be launching in the Philippines soon. The super sportbike is beginning to enter the Asian market.