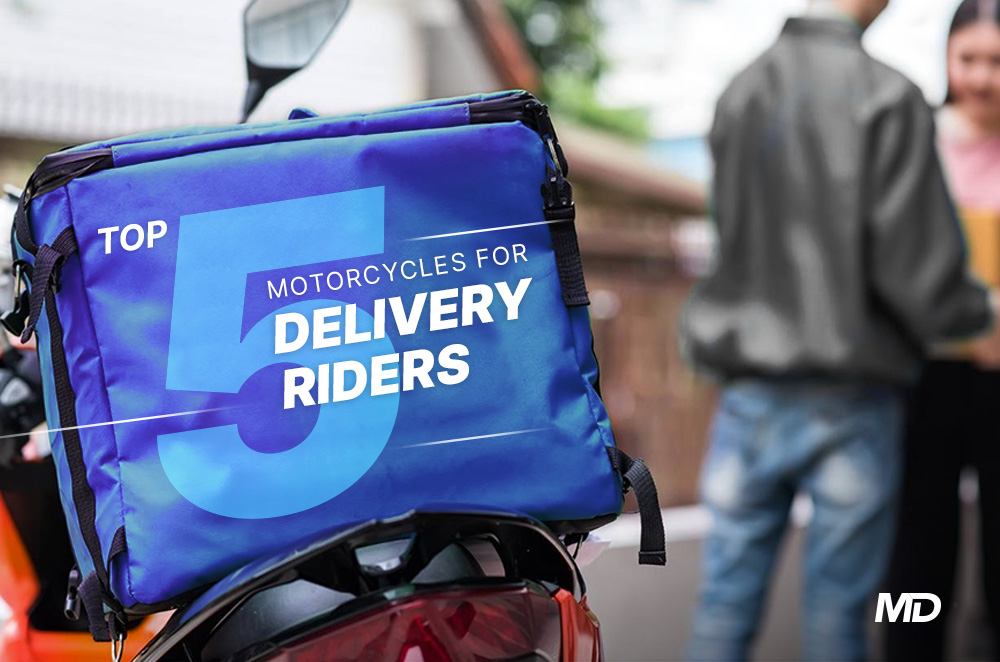 Delivery riders go to great lengths in order to satisfy our whims. Whether they're delivering food or packages, riders have to withstand traffic, heavy rains, and other elements to serve us the best they can.
That said, not all motorcycles are suited for delivery services. These bikes have to be affordable, fuel-efficient, and reliable. So, here are 5 of the best motorcycles for delivery riders.
Yamaha Mio Sporty
This scooter has become somewhat of an icon on Philippine roads. Anywhere you look, you're bound to see one plying the streets. With its simple design and reliable engine, it's perfectly suited for delivering goods. Its lightweight construction also ensures that deliveries will never be too tough for the rider.
The Mio Sporty is powered by a 114cc air-cooled engine that produces 8 hp and 7 Nm of torque. While the powertrain isn't something to write home about, its affordability is. The Yamaha Mio Sporty starts at only P66,900.
Honda Dio
Speaking of affordability, Honda's revival of the Dio nameplate deserves praise. The all-new Dio is packed with features that should be beyond its price point. Its engine is a 109cc air-cooled power plant that delivers about 8 hp and 9 Nm of torque. Delivery riders would be happy with the Dio's LED headlights, theft-proof key shutter, front & rear baggage hooks, and standard tubeless tires.
The fuel economy is also stellar, with 58.3 km/l at a constant speed, according to Honda. The Dio is priced at P49,900, making it Honda's most affordable automatic model and an attractive option in the entry-level scooter segment.
Suzuki Smash
Underbone motorcycles are a popular choice for delivery riders. They offer just enough control while retaining some of the scooter's simplicity and ease of use. In this regard, the Suzuki Smash is one of the most affordable underbones in our market. The Smash gets its power from a 113cc air-cooled engine that's capable of 9 hp and 9 Nm of torque. Suzuki says it's a best-seller, and we're inclined to believe them.
The Smash presents a kind of bare canvas that the rider can shape into whatever they desire. This means it can work for delivery riders that need to mount all sorts of accessories onto the bike. The Suzuki Smash is also wallet-friendly with a starting price of P58,900.
Yamaha Sight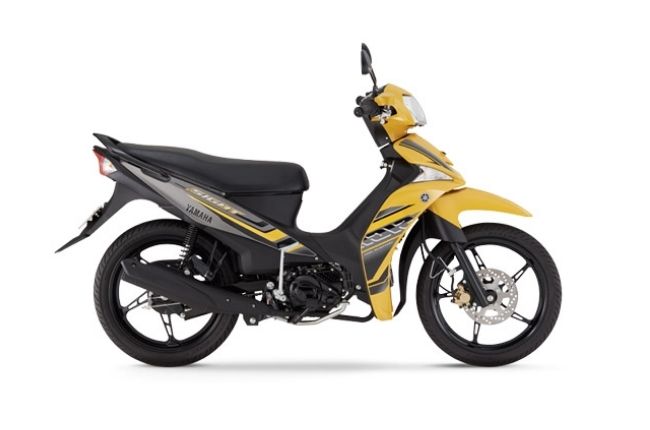 Another underbone model, the Sight is one of Yamaha's value-oriented motorcycles. It features a 114cc air-cooled engine that's good for about 8.5 hp and 9.5 Nm of torque. Unlike the other carbureted bikes on this list, the Sight has a fuel-injected engine. Its notable features include a 9-liter compartment, an anti-theft key shutter, and a front disc brake. Its generous space and safety features are nice-to-haves for delivery riders.
Beyond that, the Yamaha Sight also competed in the 2018 Philippine Fuel Efficiency Challenge, and it recorded a mind-boggling 129 km/l. It won't hit anywhere close to this number on daily rides, but it's a glimpse at Yamaha's great design and engineering. If you're looking for the best bang for your buck every time you hit the gas station, the Yamaha Sight is a great option. It starts at only P59,900.
Honda Click 125i
Some delivery riders want a dual-purpose machine, one they can take on long work shifts as well as leisure rides on the side. To this end, the Honda Click 125i can be the perfect scooter for the job. The scooter is powered by a 125cc liquid-cooled and fuel-injected engine that can put out 11 hp and 11.8 Nm of torque.
The Click 125i also features Honda's Enhanced Smart Power, Combi Brake System, an ACG starter, and a parking brake lock. The advanced fully digital instrument cluster can display real-time fuel consumption, battery and oil levels, a trip meter, and a digital clock. Plus, a full-LED lighting system ensures deliveries are possible day or night.
Considering all of its advanced features, it's no wonder why the Honda Click 125i is the choice of many delivery riders. At a starting price of P76,900, this scooter is a steal.
---
Related Articles
Here are 4 things Vespa owners can relate to, and what soon-to-be Vespa owners are in store for.

The Yamaha NMAX has been popular in the Philippines since 2015. Can the newcomer Suzuki Burgman Street dethrone it?

Here are a few big displacement motorcycle options for the rider who values fuel economy.

The Yamaha Mio lineup continues to be among the most popular motorcycles in the Philippines. Here are some viable alternatives.

Here are the top 5 most tech-laden scooters you can buy in the Philippines.
---
Latest Features
Here, take this traction control system if you value keeping two wheels planted on the ground.

A lot of people buy motorcycles in the second hand market with an open deed of sale. Let's take a closer look at this and when it's alright to do so.

Triumph has recently unveiled the Tiger Sport 660, however not much is known about this new sport-tourer. Here's why we're excited about it.