Cruising the highways of Metro Manila and nearby areas often seem like a novelty. The 400cc engine displacement restriction of our highways means that most motorists from the area have to ride through side roads in order to get from one city to the next, instead of using the highways. Apart from this, the 400cc class of motorcycles also makes a great upgrade option for those who started with the 125cc-150cc class of motorcycles, being relatively affordable and still granting a big difference in riding characteristics. If you're looking to enter the 400cc motorcycle class on a budget, here are our top 5 most affordable options you can get your hands on.
Motorstar Cafe 400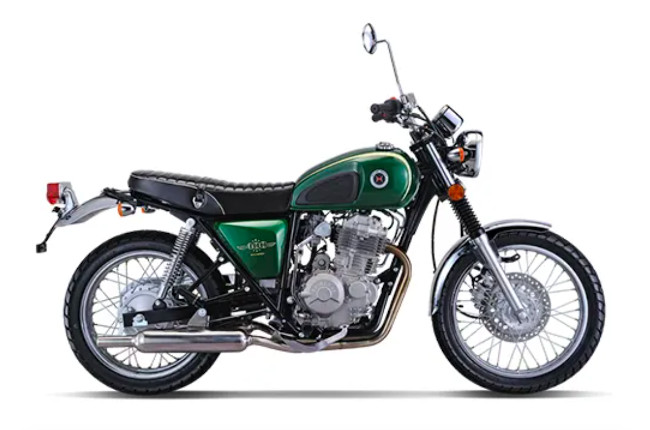 Starting out with the most affordable option on our list, the Motorstar Cafe 400 is a standard motorcycle that is favored among custom motorcycle enthusiasts, resembling a true universal Japanese motorcycle (UJM) from many decades ago. The Cafe 400 comes equipped with a 397cc air-cooled single-cylinder engine producing 27 horsepower and 30 nm of torque, and is paired with a 6-speed manual transmission. The Cafe 400 is a barebones standard motorcycle which comes standard with a single front disc brake, a rear drum brake, analog gauges, a 13L fuel tank, and a low fuel indicator. Future owners of the Cafe 400 can take this motorcycle home for just P140,000, which makes this a fantastic option for budget-conscious riders.
CFMoto 400 NK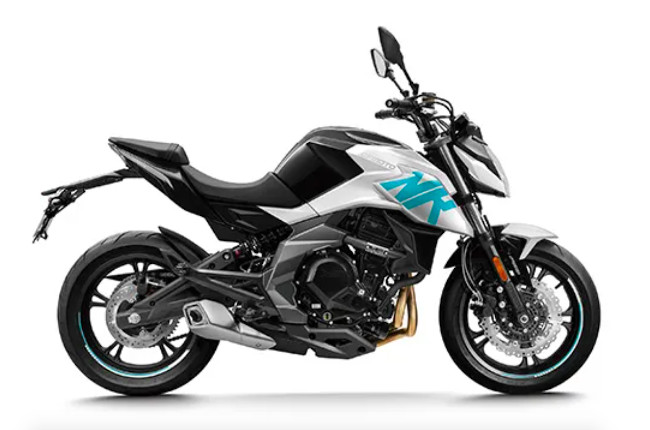 The CFMoto 400 NK is quickly becoming one of the country's most popular 400cc motorcycle, and for a few good reasons. We've covered many aspects of this model in the past, but in a gist, CFMoto never fails to deliver so much value for the price. The 400 NK can be had for just P219,800 and already comes equipped with a digital gauge cluster, an ABS system for safety, an LED headlight and taillight, and a frame and style which is shared with the 650 NK. The 400 NK is also equipped with a 400cc fuel-injected parallel-twin engine that produces 41 horsepower and 35 nm of torque, which is mated to a 6-speed manual transmission. Being one of the most well-equipped and most affordable 400cc motorcycles on the market, there's no reason you shouldn't get a CFMoto 400 NK.
Bristol BR 400i and Classic 400i
The Bristol 400i motorcycles come in two body styles – the BR 400i and the Classic 400i. The former is a cafe racer with clip-on bars and a forward lean, while the latter boasts a standard motorcycle body design. The two share many similarities, which is why we're covering these two in one section, and one of these similarities is the price, coming in at just P238,000. The 400i motorcycles are powered by a 400cc oil-cooled single-cylinder engine, which sends 28 horsepower and 33 Nm of torque to the ground through a 5-speed manual transmission. The 400i is equipped with an inverted front fork suspension, a standard analog gauge, a pass switch, a large 15L fuel tank, and an ABS system for the front dual disc brake system.
Kawasaki Z400
Being the first Japanese motorcycle on our list, the Kawasaki Z400 is one of the most affordable naked motorcycles produced by one of the world's largest motorcycle manufacturers. The Z400 rolls off the showroom floor with a 399cc liquid-cooled parallel twin engine with 45 horsepower and 38 nm of torque, and is mated to a 6-speed manual transmission. The Z400 also boasts a fair amount of componentry and technology, coming standard with an ABS system, a disc brake system for the front and rear, a 14L fuel tank, a linked type rear monoshock, an anti-theft immobilizer, and a digital gauge cluster. Not to mention, future owners will also be confident in Kawasaki's reputation of being incredibly reliable, and will also be happy to know that the Z400 can be had for just P279,000.
Royal Enfield Himalayan
The Royal Enfield Himalayan is another crowd favorite from the 400cc class of motorcycles, and for a very good reason. For just P299,000, owner's are getting a bonafide adventure bike with a 21-inch front wheel, designed to conquer all journeys – road or no road. The Himalayan is equipped with a 411cc oil-cooled single cylinder engine, sending 25 horsepower and 32 nm of torque to the rear wheel through a 5-speed manual transmission. The Himalayan is also relatively well-equipped for the price, and comes standard with an ABS system, an immobilizer, an analog gauge cluster with a digital compass, a pass switch, standard halogen headlights, and long travel suspension. Avid off-roaders will be happy to have the Himalayan in the stable, as it truly enables the flexibility of riding across city, highway, provincial, and unpaved roads.
---
Related Articles
When it comes to upgrading your motorcycle, you may want to think twice before installing these 3 mods.

Here are 5 easy upgrades you can make to your motorcycle if you want to get the most performance out of it.

Newbie motorcyclists will surely want to personalize their machines—here are a few good upgrades to start with.

It's often asked if installing aftermarket accessories such as auxiliary lights can damage your motorcycle. Read on to learn more.

Reflashing your ECU is a common upgrade done to increase the power, torque, and smoothness of your motorcycle. Here are the pros and cons of doing this upgrade.
---
Latest Features
With summer well and truly here, it's time to consider what's best to wear when out on summer rides.

Shark's Spartan RS is an entry-level sport-touring motorcycle helmet that's far from entry-level.

Here are a few things you can do to address leaking fork seals. Just make sure never to ignore this potentially dangerous scenario.