So you're getting ready to go on a weekend ride with your friends, or alone if that is your style. If you're looking for advice on what to prepare, we're assuming that you're rather new to riding motorcycles or riding with a group. Though, veteran riders know that it is good to keep a checklist handy to keep in touch with the basics.
While we may not cover what you should take on a full-fledged adventure, this list should help you prepare yourself, your gear, and your motorcycle for almost all rides. If you're headed somewhere far, the only solution there is to pack a little more.
Prepare your motorcycle
It doesn't matter if it is a scooter, cruiser, or sportbike. Before anything, check your motorcycle. Make sure that all of its components are working, its chain is adjusted, its chain is lubed, and make sure all of your fluid levels are all in check in addition to the tires, brake pads, fuel, and forks. Here's a handy video to help you out:
Adopt the habit of checking everything before your ride, even if it is for short stints. It doesn't matter if you're an amazing rider if your chain breaks on you, or your tires go flat in the middle of a ride. Don't ever skip this step. Make sure that if you're going on a blast through the mountains, or off to a far-away place, that your motorcycle can handle the rigors of travel. Also, make sure your oil has enough life in it too.
Prepare your gear
Motorcycles are dangerous, and accidents do happen. Prepare your helmet, gloves, boots, and other armored pieces you currently own. Just like your motorcycle, inspect them thoroughly, give them a good clean, and make sure they don't stink! It's one thing to ride long distances, but it's definitely distracting to drive with a foul odor in your helmet.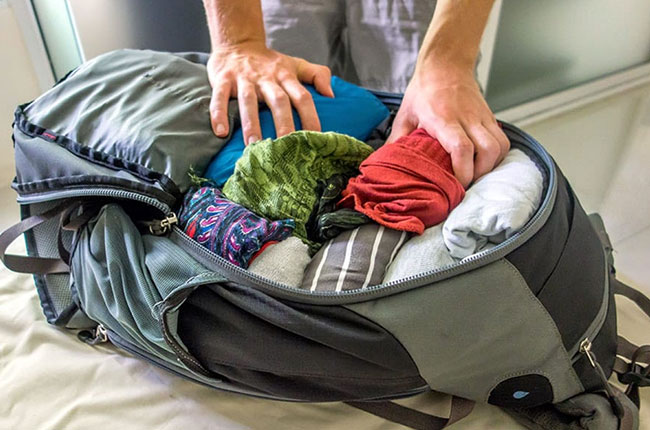 You may want to bring a towel for sweat and other things you need to wipe off and be sure to keep your rain gear ready in case of a downpour. Remember how your mother nags you about bringing a jacket or an umbrella? Same thing here. We're not your mothers, but don't skip on extra protection from the elements.
For longer rides, be sure to pack a few extra clothes just in case. If you're planning a vacation trip on a motorcycle, pack enough to last you the trip, but pack light enough to fit in your overnight bag, topbox, or backpack. Bring extra pairs of underwear, and perhaps another set of gear just in case it rains and you get soaked on the way—either that or you get a sweat bath.
Prepare your body
It goes without saying, but get a good night's rest. Many studies show that the lack of sleep will lead to slow reaction times, not to mention falling asleep on the road. Go for a ride with a full night's rest. Ideally, you want the full 8 hours before you saddle up on the bike. If your job or other things get in the way of a good night's rest, then make sure to perk up with a cup of coffee in the morning with some caloric intake.
Also, make sure to head to the restroom before you leave your house. Go all the way with this one. The last thing you need is nature calling at the worst possible time—perhaps you will leave some skid marks coming out of a corner, and it's not going to come from your tires!
Hydrate yourself or perhaps pack a bottle of water if you're planning to ride far. Rider fatigue and dehydration is real, so before you leave the house, empty your bladder then drink a glass of water. If you ride long enough or hard enough, you will end up sweating out that water anyway. Juice is also good, but be sure to fill your body up with the right kind of liquid and not the devil's drink.
Most important of all, refrain from drinking copious amounts of alcohol the night before. Riding drunk is bad, and riding with a hangover is equally unsafe. Also, never-ever drink and ride—you don't need us to tell you, right?
Prepare a compact tool kit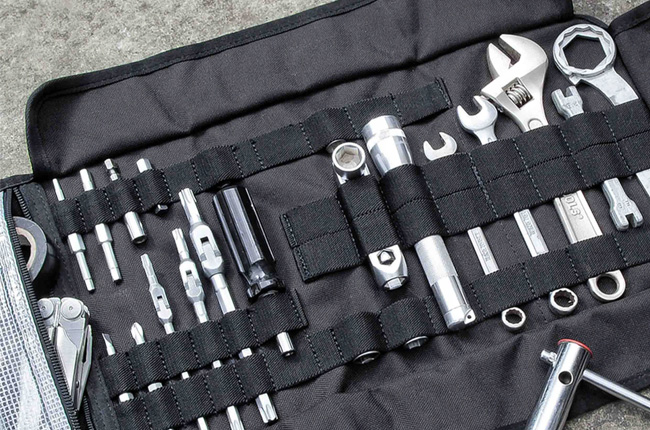 This applies to all motorcycles. Whether on a small bike or a big bike, don't forget to at least bring your bike's factory tool kit. However, these implements are somewhat limited especially if you have some aftermarket accessories with different-sized bolts. The stock tool kit is a great place to start, but veteran riders may carry a multi-tool or a tailored-yet-compact kit that can hide inside luggage, or even under the seat.
It's all a matter of packaging. The tool kit must have everything you need like correctly-sized Allen keys, a lightweight wrench, and also zip ties. Make sure that these items will not encumber you while you ride, and you should be good to go. Also, did we mention zip ties? A lightweight nylon fastener for pretty much anything?
---
Related Articles
Your motorcycle's brakes are among the most vital systems on your bike. Here are a few tips on how to keep them in good shape, as well as how to get the most longevity out of them.

If your motorcycle is out of warranty, it's now your duty to make sure you stay on top of its maintenance no matter what, or run the risk of facing a hefty repair bill.

Here are a few things you should avoid if you plan to ride your motorcycle in rainy weather.

Most motorcyclists will have experienced the headaches that accompany running over a massive pothole. Read on to learn what to do in the event you suspect some damage after running over one.

If you're in the market for a new commuter motorcycle, chances are you're either looking at a scooter or underbone. Read on to learn more about each type.
---
Latest Features
Your motorcycle's brakes are among the most vital systems on your bike. Here are a few tips on how to keep them in good shape, as well as how to get the most longevity out of them.

Every pro is matched with a few cons, here are 5 pros and cons related to the R 1250 GS.

Here are a few reasons why the Royal Enfield Continenta GT 650 is the best beginner-friendly cafe-racer in the market.