/ News
KTM to make EICMA comeback in 2023
After missing out on the biggest motorcycle expo in the world for a couple of years, Team Orange is set to showcase its latest innovations in November 2023.

on May 25, 2023
---
KTM's Italian subsidiary, known as KTM Sportmotorcycle Italia, has officially confirmed its eagerly anticipated return to EICMA 2023. After a couple of years of absence, the company is excited to once again be a part of the prestigious Milan motorcycle show.
EICMA holds a prominent position in the international motorcycle exhibition calendar, drawing motorcycle enthusiasts, industry professionals, and enthusiasts from around the world. The event, scheduled to take place from November 7 through 12, 2023, promises to showcase the latest advancements, innovations, and trends in the motorcycle industry.
To mark its highly anticipated comeback, the Mattighofen-based company is preparing a special celebration at EICMA 2023. KTM has exciting plans to unveil a completely fresh stand concept that promises to captivate attendees. This innovative stand design will serve as the perfect backdrop for showcasing their impressive lineup of cutting-edge models.
"It is truly a pleasure to announce our return to EICMA a in a very important year for us. We believe it is essential to be present in one of the most important sector events on the international scene. In the recent past, strategies there have been different but, in this 2023 it was right to make a further effort and be present. With our participation we would like to send an important signal to the market, to insiders and to the general public of enthusiasts,"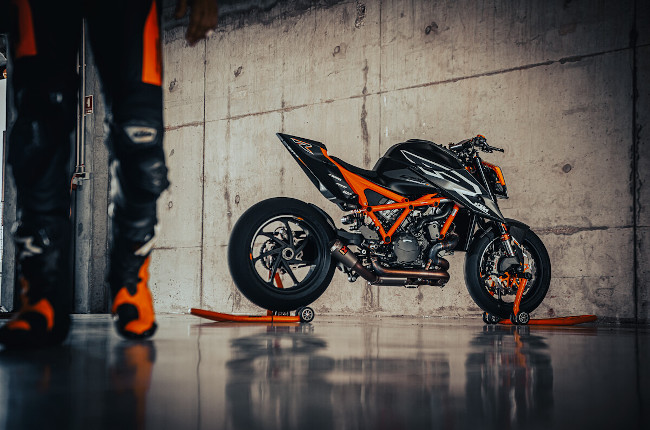 Furthermore, KTM's successful motorsports division, will undoubtedly seize the opportunity to rejoice in their latest triumphs across various racing series. MotoGP enthusiasts can expect to relish in the team's accomplishments on the grand prix circuit, while fans of endurance racing will have the chance to witness KTM's victorious performances in events like the Dakar Rally and other thrilling rallies. Of course, motocross aficionados can also anticipate a celebration of KTM's dominance in this exhilarating sport.
"KTM's presence is highly anticipated and significant news. As organizers we are delighted to be able to count such an important group again among our exhibitors at the 2023 Edition, a sign also of how much EICMA is undeniably a modern, current and indispensable tool of communication and projection on the markets for the two-wheeler industry. We are certain that this announcement will also be welcomed with enthusiasm by fans of the brand and by the general EICMA public,"
---
Latest News
CFMOTO Philippines has pulled the covers off the 2024 CFMOTO 450 CL-C, its first cruiser for laid-back riders.

KTM has pulled the covers off the 2024 1390 Super Duke R Evo, marking 30 years of the Duke naked bike range.

Triumph has just unveiled its premiere motocross model, the TF 250-X, in the global market.