/ News
The Horwin EK3 would make the perfect city commuter
A techie and stylish electric scooter.

on Apr 22, 2021
---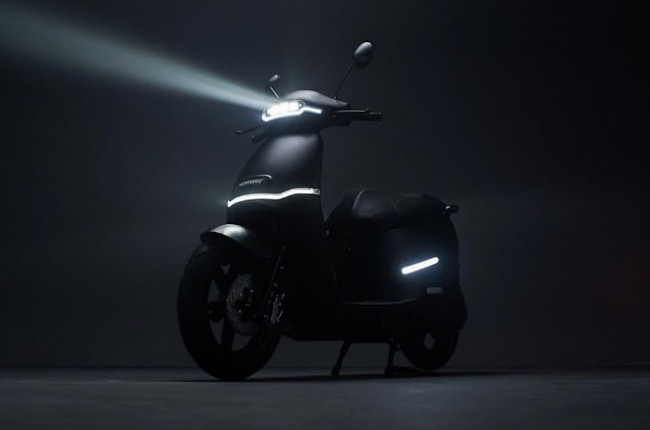 Electric scooters have been around for a few years now. However, it was only in recent years that these two-wheelers have become serious players in the personal mobility game. Early generation electric scooters lacked the range of their gas-powered counterparts, and were often lacking in terms of tech. Then there's the question of charging. Batteries still take quite a bit longer to charge, as compared to filling up a full tank of gas.
These days, however, electric scooters have come a long way. Manufacturers have invested a lot of time and resources in loading their products full of modern-day technology. Battery technology has advanced leaps and bounds, as well, with fast charging infrastructure capable of recharging a battery in less than an hour. That said, now is the best time for new players to enter the market, as there's no denying that electric is indeed the future.
Austrian electric motorcycle specialist Horwin is based in Kammersdorf, and boasts a wide dealership network across Europe. The company outsources manufacturing of its scooters to China, however, all their EVs conform to the latest European safety standards. The newest two-wheeler to roll out from Horwin is the EK3, a stylish and techie runabout that would make for the perfect daily commuter. It features stunning, futuristic styling that employs a very sleek design. It gets a full set of front and rear LED lights, giving it a premium feel, and improved visibility. It even gets a keyless entry system which utilizes proximity sensors to detect the key when the owner is in range
On the performance front, the EK3's brushless electric motor is capable of propelling itself to a top speed of 100 kilometers per hour. It gets other nifty tech features such as cruise control, a fully digital instrument panel, a combined braking system (CBS), and even an optional second battery, which doubles the scooter's range from 100 kilometers to an impressive 200 kilometers on a single charge. Priced at € 4,290, or the equivalent of P248,820, the EK3 is rather pricey, but a good indication of what the future of scooters holds. Would you like to see electric scooters like the Horwin EK3 in the Philippines in the not-too-distant future?
---
Related Articles
Husqvarna has unveiled the Vektorr electric scooter concept, and is expected to begin development and production soon.

Husqvarna is expected to release the production-ready E-Pilen sometime next year.

MV Agusta has announced that it will be investing substantial capital towards the development of adventure bikes and electric motorcycles.

Segway has pulled the covers off of its new electric hydrogen hybrid motorcycle concept.

Yatri, a Nepalese electric motorcycle manufacturer, has begun development of its first production bike, the Project Zero.
---
Latest News
Husqvarna is developing a new 501 platform in partnership with Indian motorcycle manufacturer Bajaj. The same platform will be used for the upcoming KTM 490 range of motorcycles.

Italian motorcycle manufacturer Ducati is investing heavily towards the R&D of synthetic fuels prior to fully committing to going electric.

TVS-owned legendary British motorcycle manufacturer Norton, is expected to debut in the Indian market soon with four new models.