/ Featured Article
Top 5 budget-friendly big bikes in the Philippines
Looking for a low maintenance big bike you can ride everyday? These bikes may be worth considering.

on Jan 23, 2023
---
Getting hooked on big bikes is surely an exciting and adrenaline-pumping experience. With today's wide selection of big bikes on the market, it can be easy to get muddled with all the specs, details, and general information you can find on the internet. Indeed, there are many reasons why one would consider getting into big bikes. If you're interested in starting your two-wheeled journey on a big bike, and are looking for a budget-friendly ride that won't break the bank, then this quick listicle is just for you.
Kawasaki Ninja 400
In the global motorcycle scene, few models hold as much acclaim as the Kawasaki Ninja. This bike pretty much set the benchmark for all modern day sportbikes, and has even become a generic term (for those who don't speak motorcycle lingo) to refer to any fully faired motorbike. The Ninja 400 in particular is special due to how versatile it is. It can be set up for anything ranging from racing, daily commuting, and even light touring. Best of all, this bike is particularly low maintenance given its bulletproof reliability. It retails for an attractive P331,000.
CFMOTO 400 NK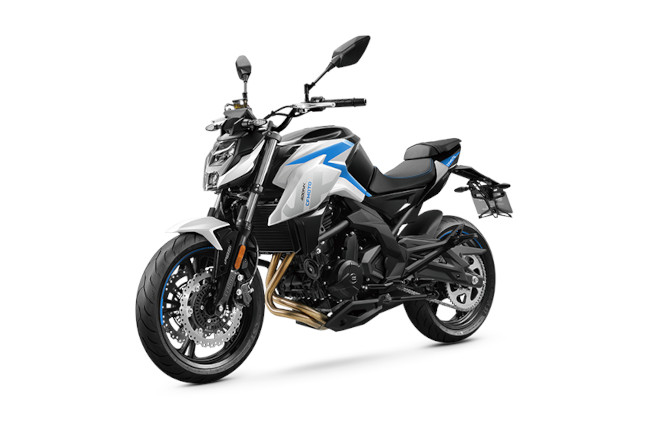 Up next, we have a big bike from a manufacturer that's near and dear to our hearts, CFMOTO's 400 NK. Having owned this bike's bigger sibling, the 650 NK, I can say that it's a solid platform that's pretty much cutout for any kind of riding. It's an excellent beginner platform to learn the ropes of riding a proper big bike, and it's super affordable at just P248,900. Best of all, it offers pretty impressive features such as dual J.Juan disc brakes, KYB suspension, and a 400cc parallel-twin engine that pumps out a respectable 41 horsepower and 34 Nm of torque.
Bajaj Dominar 400
The next bike on our list is distributed in the local market by Japanese brand Kawasaki, but in reality, its construction has nothing to do with the Japanese brand. It's manufactured in India by Bajaj Auto, one of the world's biggest manufacturers by sheer volume alone. It features a DTSi—or Digital Triple Spark Injection—system, which is essentially a redundancy feature to ensure an efficient and powerful burn out of the 373cc, single-cylinder engine. It's also the most affordable bike on our list, retailing for just P199,700.
Kymco Xciting 400i
Those of you coming from a commuter scooter and are looking to take advantage of the convenience offered by the expressways may want to consider a maxi-scooter. Taiwanese manufacturer Kymco has an excellent entry-level model in the form of the Xciting 400i. Packing just the right amount of power and torque to deliver a confidence-inspiring ride both in the city and on the open road, the Xciting 400i is easy to ride, comes with practical amenities, and retails for the attractive price tag of P359,000.
Honda CB500X
The last bike on our list is probably the most versatile one yet. It's one of those bikes that can be appreciated by both beginners and experienced riders alike, and it's none other than Honda's entry-level adventure bike, the CB500X. Built on a platform that's nearly two decades old, the CB500X may not be the flashiest and techiest adventure bike out there, but it's certainly one of the most reliable. Not only that, it's one of the most affordable ways to get in on the ADV fun, retailing for just P384,000.
---
Related Articles
Floating discs or solid discs—which one is better and is it worth upgrading to aftermarket rotors?

Here are 5 Chinese-made motorcycles we're looking forward to seeing in the local market in 2023.

Here's our list of the top 10 lightweight big bikes worth considering in 2023.

With the start of the new year, spirits are high that we can be better than ever before. Here's what we have set as our New Year's Resolutions for the year ahead.

Yamaha XSR700 or Kawasaki Z650RS? Let's take a closer look at these two bikes in this spec sheet showdown.
---
Latest Features
KTM has teamed up with RIDE ACADEMi to offer advanced street-riding skills to everyday riders.

Floating discs or solid discs—which one is better and is it worth upgrading to aftermarket rotors?

Here are 5 Chinese-made motorcycles we're looking forward to seeing in the local market in 2023.