/ Featured Article
Motorcycle jackets 101: leather versus textile
Is the cost of fancy leather jackets really worth it, especially given how hot it is in the Philippines?

on Nov 29, 2023
---
Although most people are aware of the differences between a leather and a textile jacket, there are other factors to take into account when determining which is the better choice for you while riding your motorcycle. There are many factors to take into account, like the kind of riding you'll do, how frequently you'll ride, your preferred style, and of course, your budget. Let's examine more closely the inner workings of both leather and textile jackets today. Let's discuss the advantages and disadvantages of leather and textile jackets and decide which is better for your riding style.
Leather jackets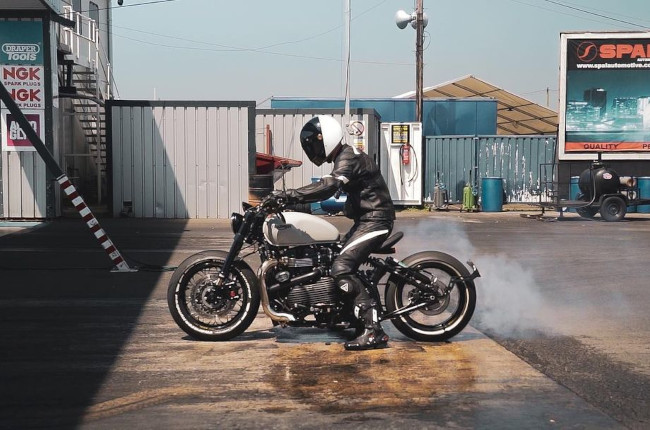 The most popular forms of leather used in the motorcycle jackets are those from cows, goats, and kangaroos. They all provide high abrasion resistance and good body movement, both of which are crucial when riding a motorcycle. Furthermore, leather may be "broken in" to become quite comfortable and, with proper care, can last a very long time. There are a lot of riders out there that prefer leather over textile because of the material's traditional appearance and general feel. That's well and good, but leather isn't always the ideal material for warmer climates, especially in the Philippines.
Textile jackets
Leather has a tendency to be heavier in hotter climates than textile, which isn't always ideal when the heat is pounding down on you. It definitely helps more than you might believe when a leather jacket has perforated sections over the chest, arms, and back to enable airflow. However, based on our experience, a mesh textile jacket will always be cooler than perforated leather. For hot summer rides, a mesh textile jacket offers excellent ventilation, and many of them feature a detachable windproof and waterproof layer that increases their usefulness and bridges the gap between the summer and rainy riding seasons.
When it gets colder and rainier, you can easily install a waterproof liner or wear a motorcycle-specific raincoat over the textile jacket with relative ease. In general, textile jackets are less expensive than comparable leather jackets. You could buy a mesh jacket for optimal airflow on warm summer days and a waterproof jacket with an insulated liner for colder days for less money than you would pay for a single leather jacket, which will be hotter in the summer and won't keep you dry unless you also purchase a rain suit.
Cost-to-protection ratio
The advantages of leather's protection, however, cannot be disregarded. There is a good reason why leather has been a popular choice for motorcycle riders for almost as long as motorcycles have been in existence. Without feeling overly constrictive, leather offers excellent abrasion resistance. However, textile jacket technology has advanced significantly in recent years. Today's textile jackets frequently use various types or weights of materials in impact locations to improve abrasion resistance, much like older leather jackets did in the past. In conclusion, the total weight of a textile jacket can be reduced while offering more protection in critical areas.
---
Related Articles
Struggling to think of gift ideas for your motorcyclist friends and family? Read on to get some inspiration this gift-giving season.

Here's a list of 6 must-check maintenance items on a used motorcycle, especially if it's a bit higher in terms of mileage.

Read on to learn more about two of the most popular engine configurations for big bikes, and which one you should choose.

Adventure bikes are commonly associated with big engines and a hefty stance. Does it really have to be this way?

With electric motorcycles becoming more and more popular all over the world, could it soon be a possibility that electric two-wheelers could hit the mainstream in the Philippine market?
---
Latest Features
Struggling to think of gift ideas for your motorcyclist friends and family? Read on to get some inspiration this gift-giving season.

Here are a few reasons why cruisers are fun, laid-back machines, and why they may just be the right type of bike for you.

Here are three things you must do before pulling the trigger on a new big bike.