/ Featured Article
BMW F 850 GS versus Yamaha Ténéré 700 - Head to head
Two middleweight adventure bikes from opposite ends of the spectrum go head-to-head in this spec-sheet brawl.

on Aug 31, 2022
---
There are many options available in the middleweight adventure bike market, particularly when looking at the popular Japanese brands. Bikes like the Yamaha Ténéré 700 offer indisputable value for the money in the most off-road capable package possible. For long-distance trips, though, multipurpose all-arounders like the Kawasaki Versys 650 shine brilliantly.
However, what if you're looking for something a little more distinctive than a Japanese ADV? Maybe a more advanced vehicle that's a little less typical to see on the road, too? The BMW F 850 GS is probably on your list of models to consider. Today, we'll debate whether the BMW F 850 GS' higher price is actually justified by all the technology it offers, or whether the Yamaha Ténéré 700's rugged simplicity is unrivaled. Naturally, your interests and preferences will have the last say, so keep reading to find out which bike is most suitable for your lifestyle.
Performance
The fact that these two motorcycles both have parallel-twin engines is what unites them in terms of performance. To begin with, the BMW F 850 GS is powered by an 853cc parallel-twin engine that is comparable to the one found in the BMW F 900 R naked bike. With a strong 95 horsepower in the GS, it has more than enough power to propel you forward whether you're driving on a straightaway, a winding road, or sometimes ascending and descending technical off-road terrain.
A 689cc parallel-twin engine, but not just any parallel-twin, powers the Yamaha Ténéré. It is equipped with Yamaha's renowned CP2 crossplane crankshaft, which delivers power similarly to a 90-degree V-twin and has an identical overall engine feel. However, the Yamaha MT-07 naked sportbike and XSR700 retro-modern roadster both have the same engine, the CP2. It pumps out a healthy 72 horsepower, which is more than 20 horsepower less than the BMW. However, given the T7's lighter weight, shorter gears, and snappier engine response, it actually feels like it has more grunt than the Bavarian brute.
Features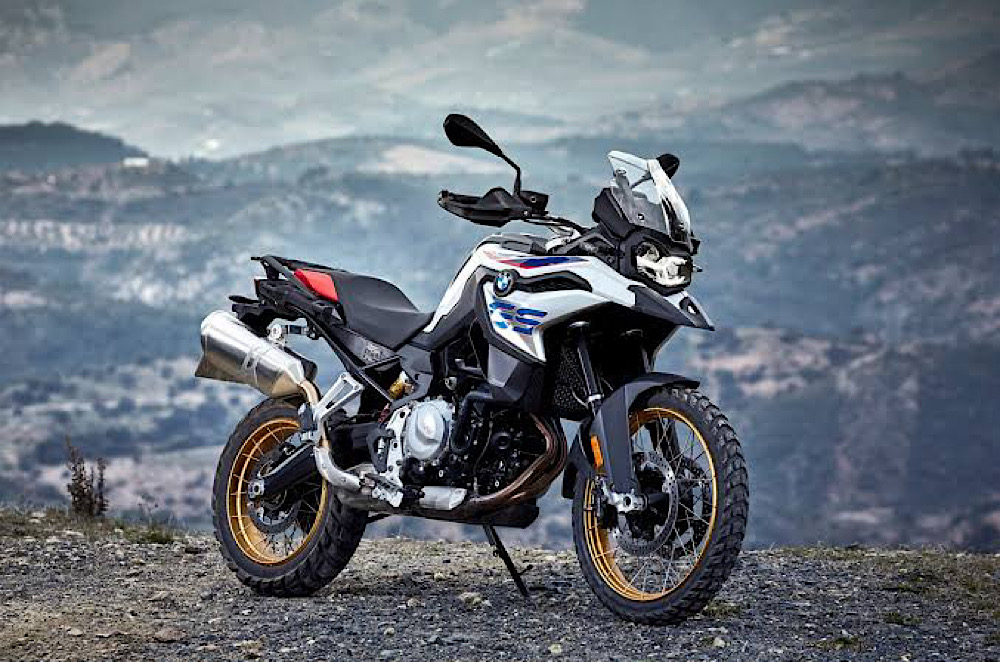 On the feature front, expect no less from the F 850 GS than the best of the best when it comes to fancy tech. You will, however, have to pay a premium to unlock all the features, and the price tag would soar much closer to the one million-Peso mark. That said, in standard trim, you get three riding modes—Street, Off-Road, and Dynamic, as well as traction control and ABS. Wire-spoke wheels and a strong, long-travel suspension hint that the F 850 GS is more than up to getting dirty on the trails. Due to its lightweight design and thinner profile, many people believe the F 850 GS to be even superior than the R 1250 GS when it comes to pure off-road capability.
The Ténéré 700, meanwhile, adopts a pure, no-frills nature as against its more technologically advanced counterparts. Indeed, the T7 has nothing but a basic switchable, dual-channel ABS system, and the skill and grit of its rider to pilot it through arduous terrain. Of course, Yamaha throws in KYB-sourced long-travel inverted forks, a set of tubed, yes, you read that right, wire-spoke wheels, and enduro-like ergonomics—yes, that means it has a really tall seat height.
Price
When it comes to pricing, the BMW F 850 GS is undeniably more expensive. It does, however, justify its premium price tag thanks to all the previously mentioned features, as well as a fancy TFT instrument panel that's all the rage among modern bikes regardless of category. When all is said and done, you're looking at a base price of P795,000. However, if you want all the goodies installed, you can expect that price to reach all the way up to P965,000.
On the other hand, Yamaha's T7 is much cheaper at P619,000. However, as mentioned, it misses out on all the tech the BMW has to show for. In fact, you could even say that the T7 has a retro flair about it, and that it nods to an era of motorcycling gone by. That being said, the T7 is the perfect bike for the diehard adventure-enduro rider who isn't afraid to take their beloved steed down inhospitable terrain.
---
---
Related Articles
Here are a few reasons why Kawasaki's Ninja 650 is one of the best value for money middleweight sportbikes in the market.

Newbie motorcyclists will surely want to personalize their machines—here are a few good upgrades to start with.

Kawasaki's new Z650RS offers the versatility of a modern naked bike with dapper, retro looks. Here are a few things to love about it.

Have you ever wondered why motorcycles have a separate starter switch from the ignition? Read on to find out why.

Yamaha XSR700 or Kawasaki Z650RS? Let's take a closer look at these two bikes in this spec sheet showdown.
---
Latest Features
Have you been waiting for that sign to pull the trigger on a new retro-style scooter? Well here are three awesome things about the Peugeot Django 150i.

Here are the most common injuries associated with riding a motorcycle, and what you can do to avoid them.

Here are a few reasons why Kawasaki's Ninja 650 is one of the best value for money middleweight sportbikes in the market.