The sport-touring segment has been booming in recent years. Not just in terms of the number of offerings in the market, but in the bikes themselves. Sport-touring machines of today pack more performance, more features, and more overall value than ever before. Unlike full-blown sportbikes or tourers, sport-tourers deliver the best of both worlds—sporty performance mated with the long distance rideability of touring machines.
Perhaps the motorcycle that best embodies the ethos of a sport-tourer is the BMW S 1000 XR. The Bavarian company has made a killer superbike platform with the S 1000 RR, and it's fitting that we find a machine that's capable of tackling long distances based on this superbike's groundbreaking platform. That being said, let's take a closer look at the BMW S1000 XR, and pinpoint 5 things worth mentioning about this class-leading sport-tourer.
Superbike performance
The BMW S 1000 XR packs a superbike punch. Specifically, it shares the same engine as the S 1000 RR supersport, albeit slightly detuned to offer more tractable performance on the street. It consists of a 999cc, inline four-cylinder engine which pumps out 165 horsepower and 114 Nm of torque. This gives it more power than most sportbikes in the market, and will certainly make it capable of hitting neck-break speeds in style and comfort. Not only does this bike's engine deliver tons of power and torque, it does so in a way that's predictable and controllable, even for riders who aren't as experienced when it comes to high-performance liter bikes.
Long-distance comfort
Apart from its groundbreaking engine, the BMW S 1000 XR sports ergonomics that make it ideal for long-distance rides such as a comfortable seat, tall handlebars, and mid controls. A tall windscreen keeps the rider protected from the elements, especially when cruising at highway speeds. Other optional goodies such as heated grips make this bike even more comfortable for all-weather rides.
High-tech features
The BMW S 1000 XR also promises utmost performance in terms of suspension and electronics. For starters, the 2022 S 1000 XR gets race-inspired suspension technology which promises uncompromised compliance on the street or track. Yes, the S 1000 XR can be ridden on the racetrack at a blistering pace. Apart from that, the bike gets a large 6.5-inch, full-color TFT display equipped with BMW Motorrad Connectivity features such as Bluetooth, navigation, and intercom compatibility. Of course, the S 1000 XR wouldn't be complete without its high-tech, IMU-powered electronics consisting of dynamic electronic stability (Dynamic ESA), Hill Start Control (HSC), engine drag control (MSR), cornering ABS (ABS Pro), and Dynamic Traction Control (DTC).
Head-turning styling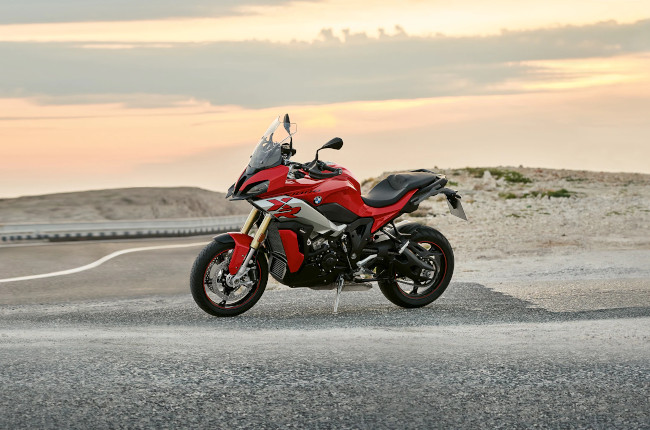 From a styling perspective, the BMW S 1000 XR is by far one of the most aggressively styled sport-tourers in the market today. From its sharp, angular bodywork, to its menacing fascia, to its beefy chassis and swingarm, everything about the S 1000 XR's styling screams performance. BMW Motorrad has clearly taken its performance-oriented styling we see in the S 1000 RR and S 1000 R, and adapted it into a sport-touring package. The bike's in-house range of factory accessories such as luggage and crash protection further enhances its styling, accentuating its adventurous, yet aggressive nature.
Value for money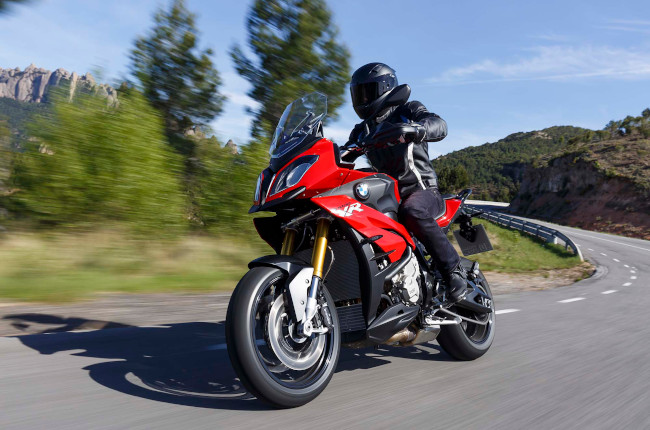 At P1,565,000, the BMW S 1000 XR is by no means a budget-friendly machine for a beginner rider. Instead, the S 1000 XR demands to be ridden hard, fast, and with confidence, and will certainly reward the skilled and capable rider. With all this technology and performance, it's safe to say that the S 1000 XR is for the experienced rider who has been riding for several years, and has a thorough knowledge of how to handle a machine of this caliber. For the money, there are certainly plenty of other options out there. However, few sport-tourers, if at all, offer the level of sophistication and performance that the BMW S 1000 XR brings to the table.
---
---
Related Articles
Want a bike that's super fast and looks really dapper doing so? Look no further than the Speed Triple RR from Triumph.

Follow these tips and tricks when getting ready for a long-distance ride on your motorcycle.

Here are a few reasons why cruisers are fun, laid-back machines, and why they may just be the right type of bike for you.

Here are three things you must do before pulling the trigger on a new big bike.

Here's a list of 6 must-check maintenance items on a used motorcycle, especially if it's a bit higher in terms of mileage.
---
Latest Features
Want a bike that's super fast and looks really dapper doing so? Look no further than the Speed Triple RR from Triumph.

Follow these tips and tricks when getting ready for a long-distance ride on your motorcycle.

Struggling to think of gift ideas for your motorcyclist friends and family? Read on to get some inspiration this gift-giving season.