2023 Aprilia SR GT 200
P248,000 - P258,000
Aprilia SR GT 200 Overview
Aprilia Philippines has released the 2022 SR GT 200 at the Inside Racing Bike Fest. The new scooter serves as Aprilia's entry into the rapidly growing maxi-scooter segment in the local market.

Aprilia is positioning the SR GT 200 as a premium offering in the adventure scooter segment. It seeks to go head to head with other premium 150cc to 200cc machines and has a unique set of characteristics. It employs styling unlike any other scooter in the market, and carries with it unmistakable racing heritage from one of Italy's best-known manufacturers.

The SR GT 200 is powered by a single overhead cam, 174cc single-cylinder engine that is liquid-cooled, electronically fuel-injected, and produces 17.4 horsepower and 16.5 Nm of torque when mated with a continuously variable transmission (CVT). The motor is fed by a 9-liter tank, and the emissions standard is EURO5.

When we inquired about the model's pricing, Aprilia indicated that it was at a higher end of the market, but not excessively so. Pricing is pegged at P219,000 for the Standard variant and P227,000 for the Sport. Given the county's maxi-scooter environment, Aprilia arrives at an ideal time to tempt purchasers looking to stand out in a sea of the all-too-familiar.
---
Variants & Pricelist
Street Gray/Infinity Blue/Aprilia Black
---
Colors
Street Gold
Red Raceway
Street Gray
Infinity Blue
Aprilia Black
---
---
Video
View expert reviews, interior unboxing, launches and special features.
---
Review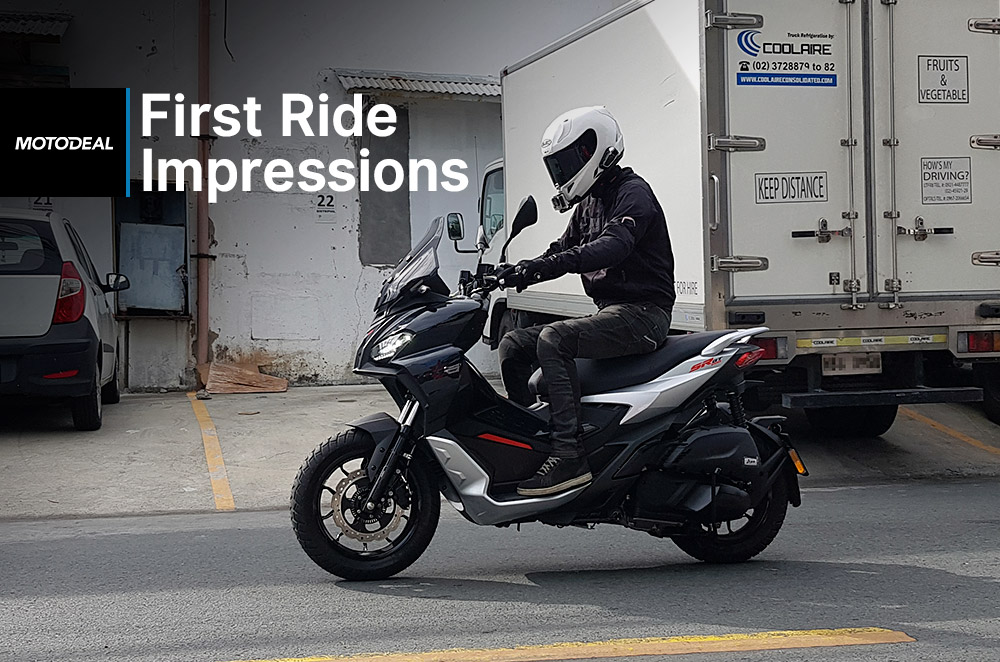 This is the Aprilia SR GT 200 scooter. Yes, the makers of the RSV4 and Tuono have a scooter.
---
News
Aprilia's SR GT 200 scooter is quite probably one of the best urban scooters in the market. Here are a few reasons why we think this is the case.

Aprilia has unveiled the SR GT 200 MotoGP Replica in the European market.

The Aprilia SR GT 200 scoots into the Philippines with its sporty italian looks and its premium build.