/ Featured Article
Top 5 made-in-China motorcycles we're looking forward to in the Year of The Rabbit
Chinese manufacturers have been on a roll lately; here are 5 bikes we can't wait to see in the local market.

on Jan 17, 2023
---
2023 is here, and if that isn't enough of a reason for you to go and get yourself that new motorcycle you've been wanting to get, then maybe the upcoming Lunar New Year is. In case you didn't know, 2023 is the year of the Rabbit. That means if you were born in the year of the Rabbit, and are old (or young) enough to ride a motorbike—1951, 1963, 1975, 1987, 1999—this year may be your year. Of course, if you weren't born in the year of the Rabbit, there's nothing stopping you from getting yourself that shiny new two wheeler.
In line with this, multiple Chinese motorcycle manufacturers have showcased what they have to offer for the 2023 model year. Now more than ever, it seems that Chinese brands are leveling up their game, looking to bring similar, if not better, features than those of their European and Japanese counterparts. That said, EICMA 2022 was a solid launchpad for a lot of these bikes, five of which we're particularly excited to see in the metal. Let's take a closer look.
Benelli TRK 800
For quite some time now, Benelli has had a steady and growing presence in the local market. Its most popular models are undoubtedly its 500cc lineup consisting of the TRK 502 adventure bike, Leoncino 500 neo-retro roadster, and 502C power cruiser. The Chinese-owned Italian manufacturer had quite a lot to showcase at EICMA 2022, with the TRK 800 in particular catching our attention. Sharing the same engine as the already available Leoncino 800, the TRK 800 will surely bring the brand up to snuff with the bigger players in the market.
Voge 900 DS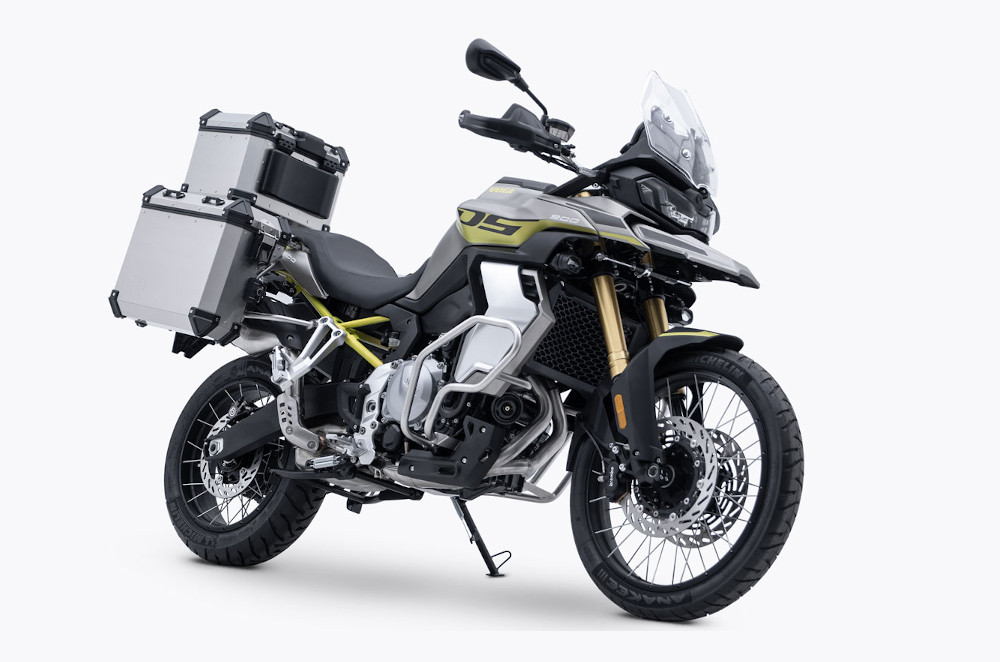 In case you weren't familiar with the Chinese brand Voge, it's a premium subsidiary of yet another motorcycle manufacturer from China, Loncin. Now, Loncin has been in the two-wheeler game for quite a long time now, and is considered by some as one of the pioneers of the Chinese motorcycle industry. In recent years, the company has teamed up with German manufacturer BMW for its F 850 and F 900 models. Unsurprisingly, the Chinese company has leveraged on the technology to come up with its own adventure bike based on the F 850 GS called the 900 DS. Given that Voge is already present in the local market, there's a small chance we could see the 900 DS on local roads soon.
QJ Motor SRV 550
Although QJ Motor has yet to enter the Philippine market, a number of its sister brands are already available here. Qianjiang Motors is the parent company of a number of popular motorcycle brands such as Benelli and Keeway. It also has a stake in Chinese automaker Geely. This means that QJ Motor has a near-endless amount of resources to its disposal, making it one of the fastest-growing motorcycle manufacturers in the world. The SRV 550 is particularly interesting, as it's a neo-retro roadster in the 500cc category. Should this bike make its way to the Philippines, it will be virtually unrivaled, and undoubtedly present itself as a value-packed option in the neo-retro segment.
Voge 525 ACX
Here in the Philippines, Voge is already selling its naked streetfighter called the 500R. At EICMA, the Chinese manufacturer revealed an exciting neo-retro scrambler based on the same platform as the 500R. Dubbed the 525 ACX, it sports an updated engine, charming neo-retro aesthetics, and rugged scrambler capabilities. Given the rising popularity of affordable, entry-level big bikes in the Philippines, could Voge launch the 525 ACX here this year? Fingers crossed.
CFMOTO 800 NK
CFMOTO is one of the most popular brands in the beginner big bike segment in the Philippine market. It all started with the 400 NK, a sharp and sporty naked bike that brought big bike performance to the masses. Ever since KTM and CFMOTO joined forces, the latter has released an amazing adventure bike in the form of the 800MT. In 2023, its rumored that CFMOTO will release a naked bike based on the 800MT called the 800 NK. Making use of an iteration of KTM's renowned LC8C parallel-twin, we can expect the upcoming 800 NK to be quite a rowdy machine—and at an attractive price point, as well.
---
Related Articles
Want to ride a big bike but don't want to break the bank? These 5 affordable models may be worth considering.

Floating discs or solid discs—which one is better and is it worth upgrading to aftermarket rotors?

Here's our list of the top 10 lightweight big bikes worth considering in 2023.

With the start of the new year, spirits are high that we can be better than ever before. Here's what we have set as our New Year's Resolutions for the year ahead.

Yamaha XSR700 or Kawasaki Z650RS? Let's take a closer look at these two bikes in this spec sheet showdown.
---
Latest Features
KTM has teamed up with RIDE ACADEMi to offer advanced street-riding skills to everyday riders.

Want to ride a big bike but don't want to break the bank? These 5 affordable models may be worth considering.

Floating discs or solid discs—which one is better and is it worth upgrading to aftermarket rotors?